You Account Manager, should have have been shared with you the link you can use to onboard new client. It should look something like this:
https://account.aetrust.com/auth/login?repId=00000
If you don't have that link, please reach out to success@aetrust.com and we will give you a new link.
You can send your Clients this link, and after they click it, it will walk them through providing all the information necessary.
Watch the video above, as it will show you step by step what your client will see during onboarding.
Client only only need to open their first account using this form, any additional account can be opened through the portal.
Here is a list of information that a new client will have to provide:
Account type
SSN
Username
Valid email address
Password
Contact information
DOB
Marital status
Driver's license info
Photo id
Form Screen 1 - Account Info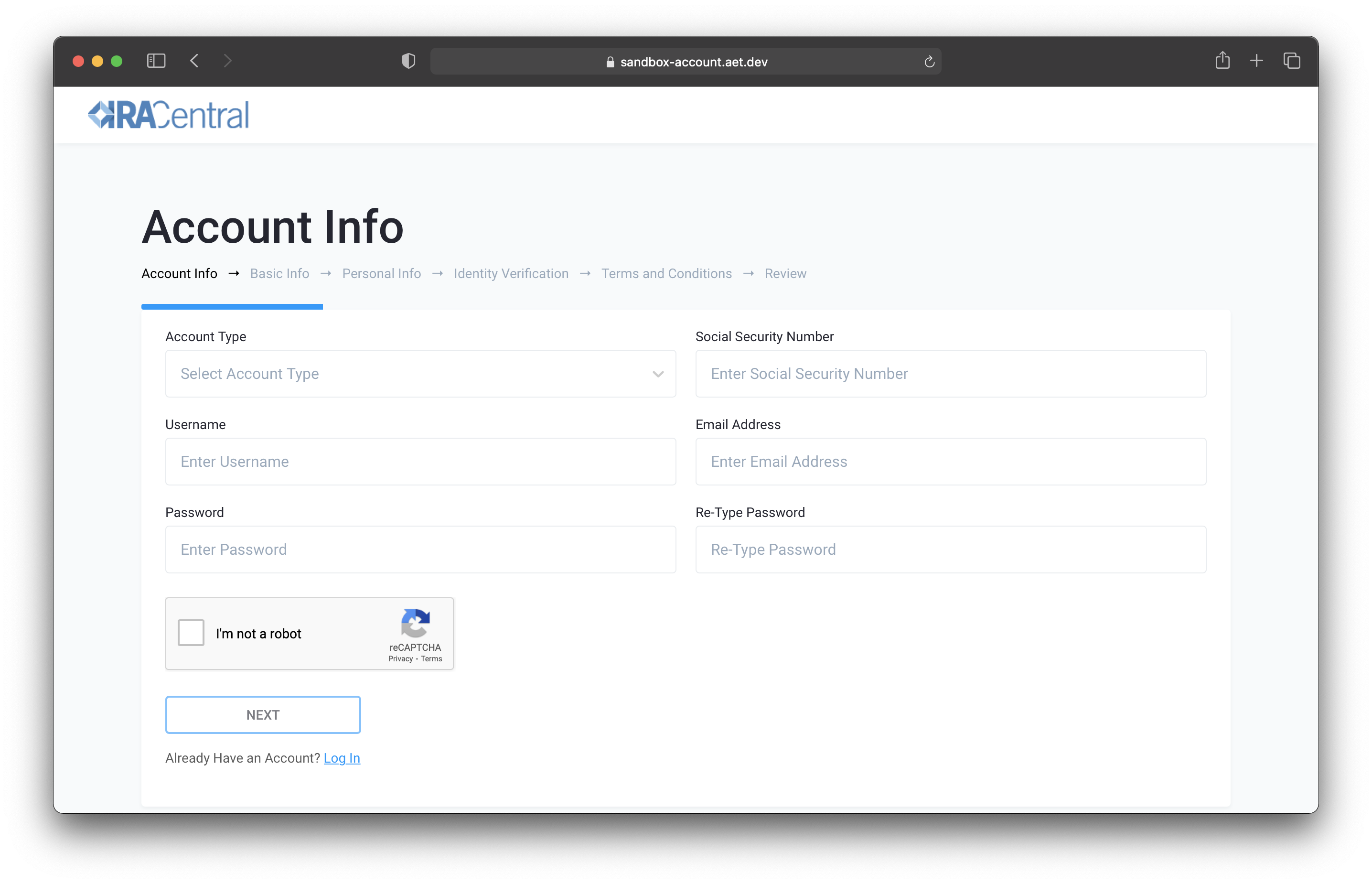 Form Screen 2 - Contact Information
Form Screen 3 - Id Information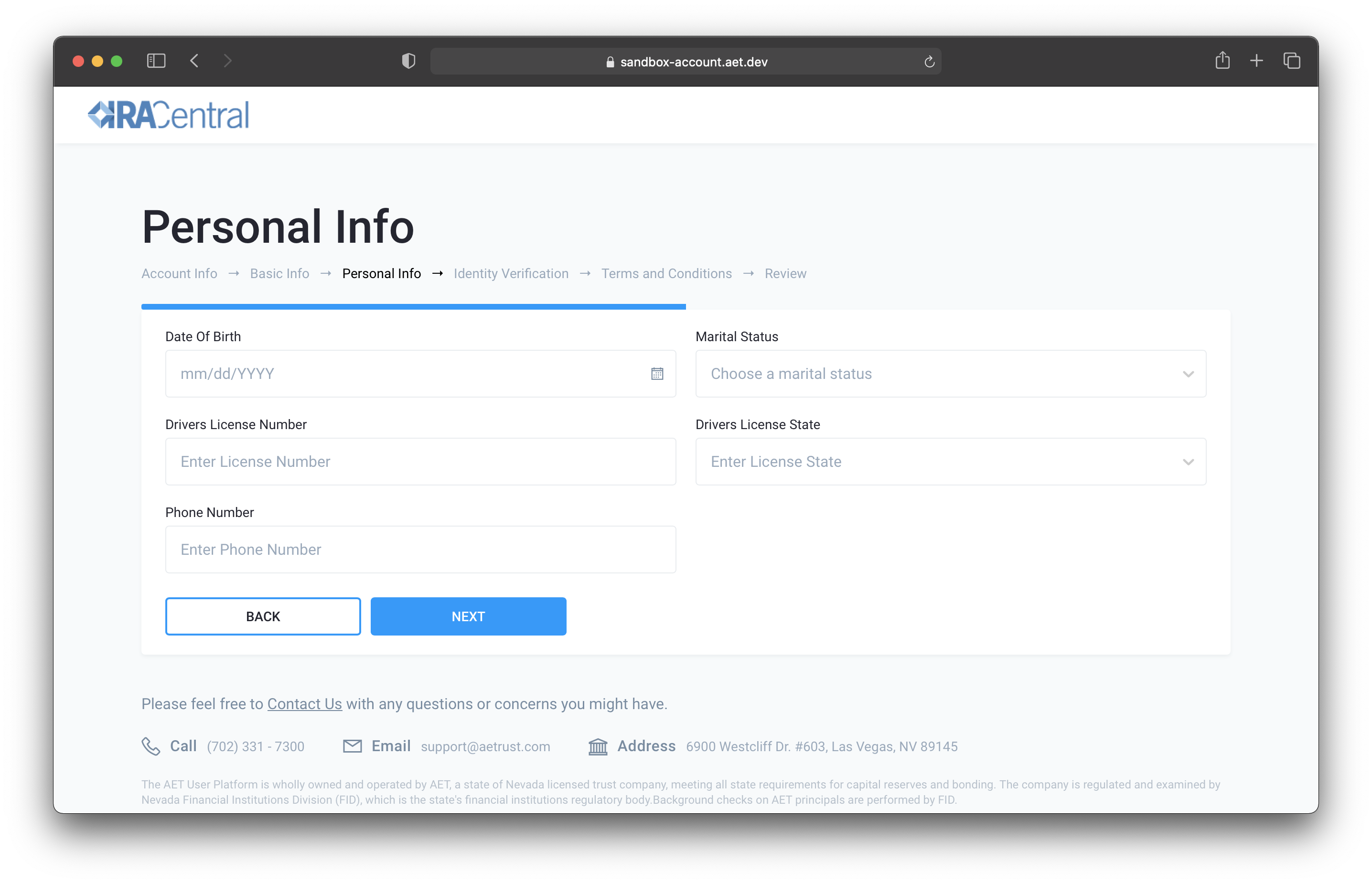 Form Screen 4 - Photo Id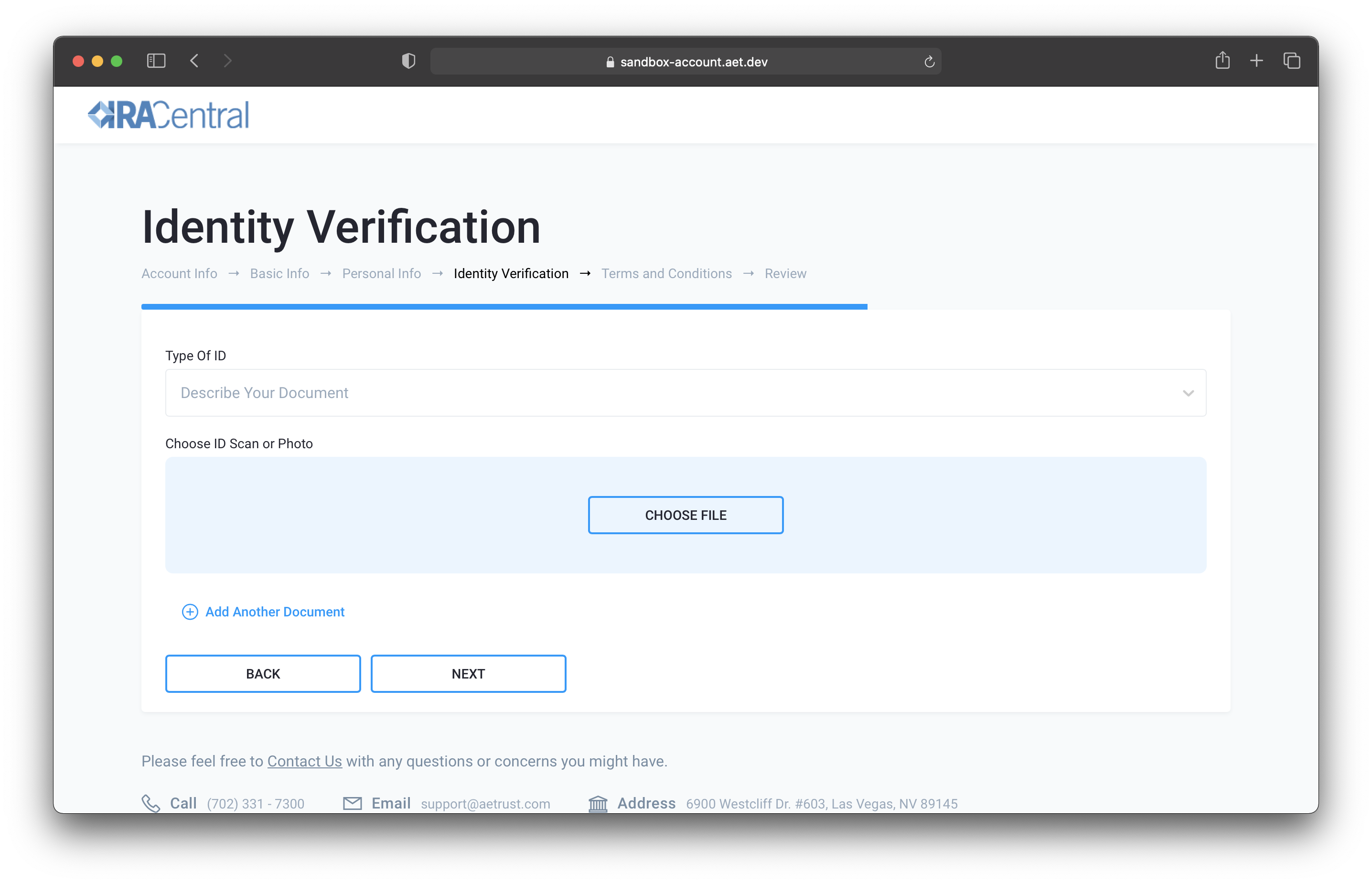 Form Screen 5 - Terms & Conditions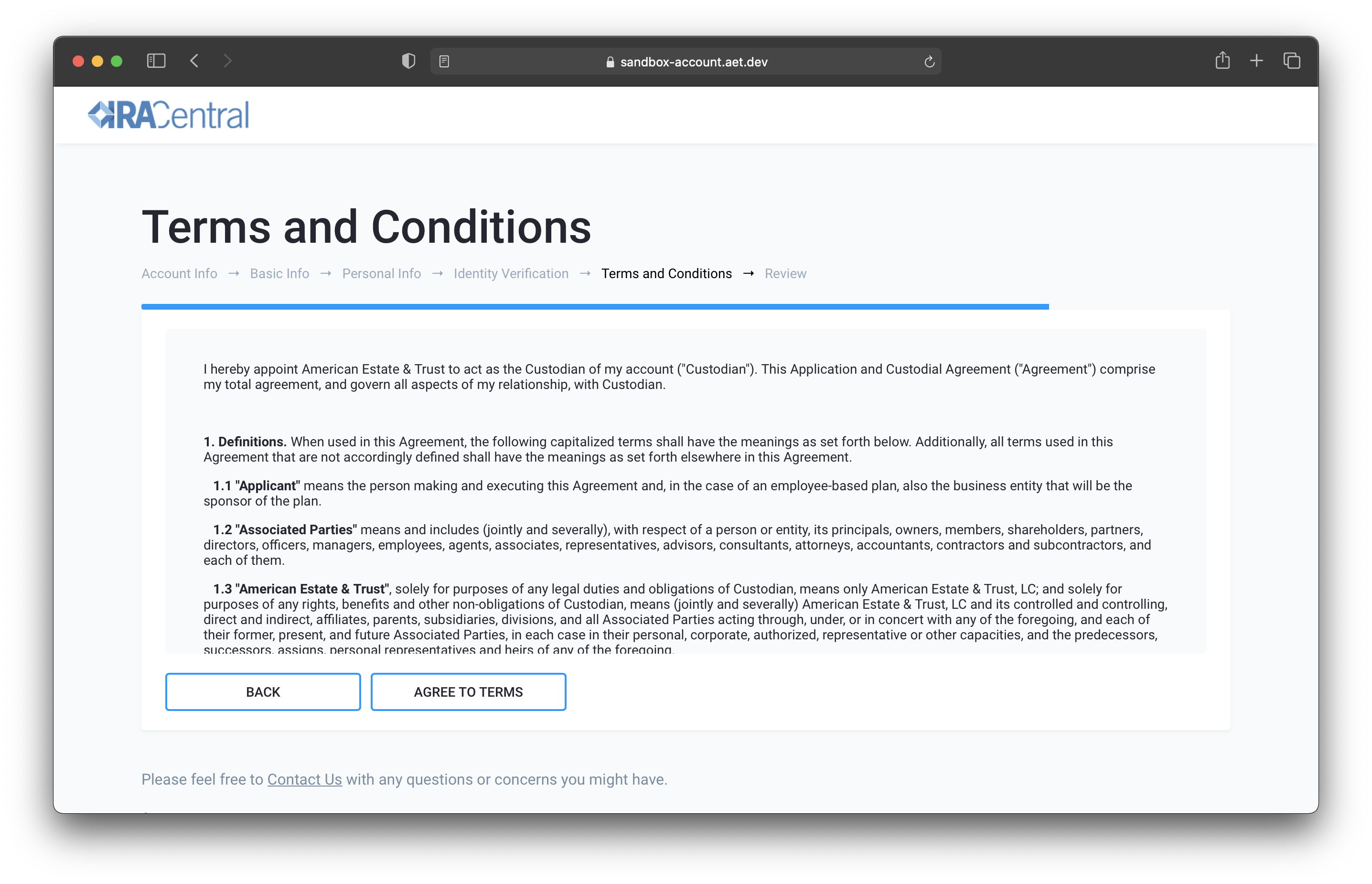 Form Screen 6 - Review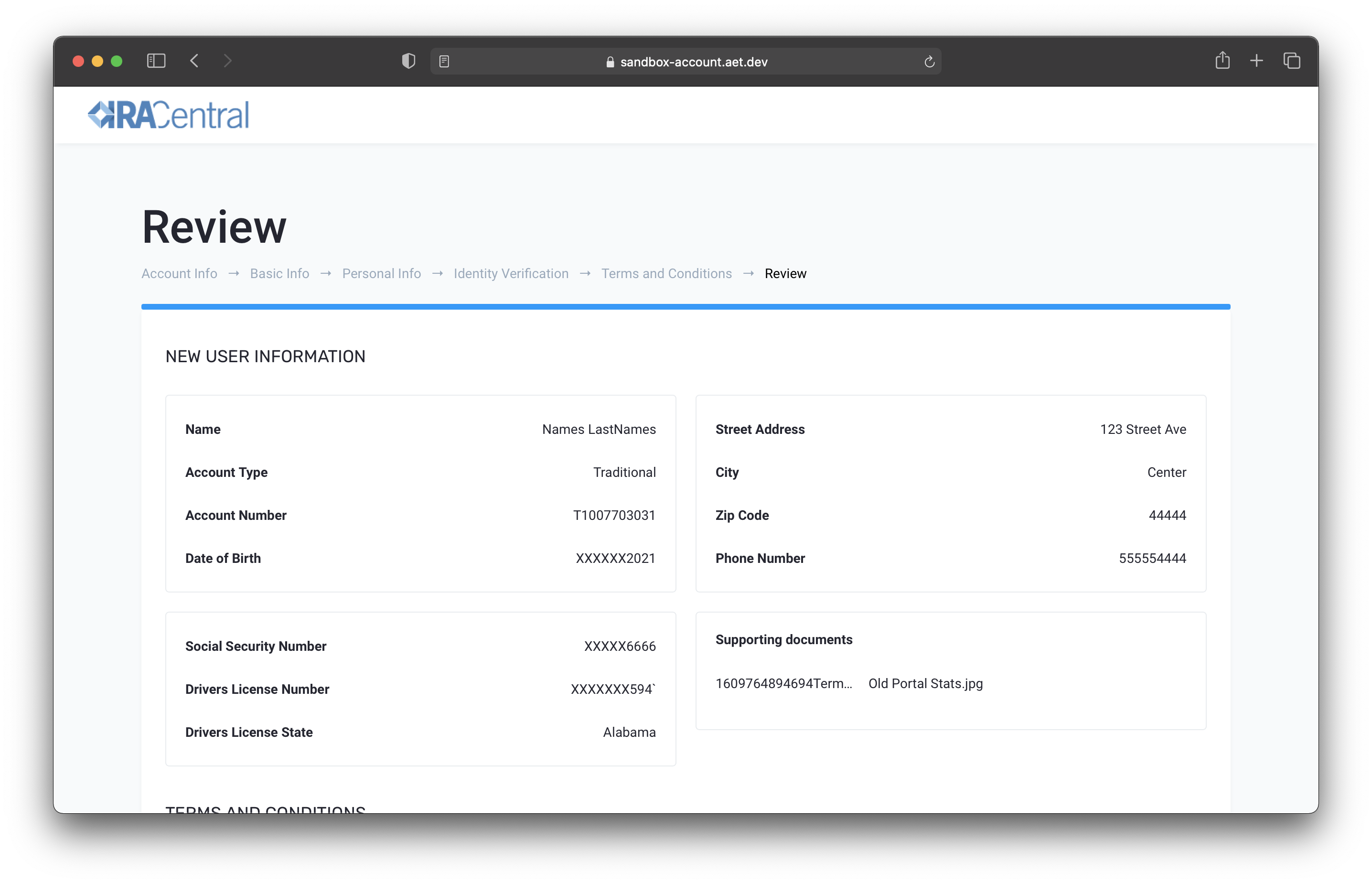 Form Screen 7 - Account Pending